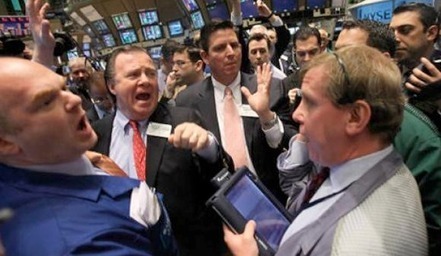 With the Fed kicking off its two-day meeting, today James Turk warned King World News that investors need to be prepared for global markets and the banking system to "literally collapse." Turk also spoke about what Western central planners face going forward and the accompanying market risks and dangers.
..."The Fed has this silly notion that if people believe inflation is not a problem, then it won't be a problem. So we hear from Mr Bernanke time and again that "inflation expectations" are "well anchored," regardless of what might actually be happening to the price of food or gasoline.
Listening to some of these pronouncements one would never guess that crude oil is trading over $98 a barrel today which is the highest price this year - until of course you go to the gas station and face reality at the pump. Are people really so foolish to believe a Fed announcement, or the US government's doctored CPI number, that inflation is not a problem when the rising cost of living continues to erode the living standards of America's middle class? I don't think so, and this highlights the point that is about to be put to a test tomorrow. ...