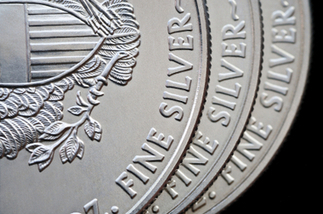 The last weekly COT report to show money managers betting on aggregate against the silver price were published in April -– prior to that no managed money net short silver position had been published since September 2007.
Despite this, the GLD's biggest holder, hedge fund Paulson & Co., says it has no intention of closing its Gold Fund, news agency Bloomberg reports, citing a letter to investors it has obtained.
"While gold continues to pivot between negative investment appetite, which has slowed, and softer physical demand, this week the market focus will shift to the FOMC meeting and press conference," a note from Barclays says.
"The markets are a little bit fatigued at the moment," agrees Victor Thianpiriya, commodities analyst at ANZ.
"They are still looking for direction from the Fed meeting. That's clearly the big driver this week."
Over in China meantime, Huaan Asset management, one of two physically-backed gold ETF providers to be approved by the China Securities Regulatory Commission, has said it aims to attract $400 million of initial funding – equivalent to around 9 tonnes at current prices – though no launch date has yet been announced.
"Gold hasn't lost its appeal as a store of value in China," says fund manager Xu Yiyi, who will run the Huaan ETF.
"Investors here usually like to buy on dips, so a decline in the bullion prices this year should work in our favor." ...