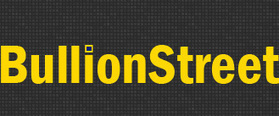 Gold, which attracted white settlers from the west and paved the way for modern Australia remained a key income generator for the country even today.
CANBERRA(BullionStreet): Gold production in Australia, one of the world's largest gold produces, would continued to maintain current levels despite a 5 percent drop in first quarter this year, according to Surbiton and Associates.
Inclement weather disrupted productions in Western Australia, where roughly 80 percent of Australia's gold is mined, it added.
In it's latest Gold Quarterly Review, Surbiton said just 63.5 tonnes of the shiny metal were pulled from the ground in the three months to March this year, but that amount is set to rise.
It said the recent decrease in gold price will see miners target higher grade ore in the coming months. ...