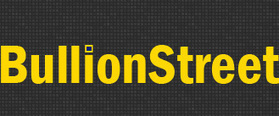 It is also possible that Jim Rogers could have large number of China Panda Proof coins which are in great demand due to the annual design change that captivates collectors.
Jim Rogers who was recently in Shanghai to attend a meeting is said to have bought gold coins, a habit he has maintained for years. He told Daily Economic News, a financial portal in Chian that China's currency could appreciate 300, 400 or 500% and one day dethrone the US dollar.He also said that gold prices may be bottoming out and bull market may be expected after that.

Jim Rogers has also been an active buyer of North Korean coins last and this year at fairs held in Singapore. He is reported to have bought 13 gold goins featuring century old generals and most of the silver coins. He wanted to buy more, but the companies who participated in the fair ran out of stocks, according to news reports. ...