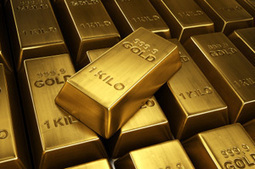 The gold price in US Dollars extended Wednesday's drop to fall briefly beneath a one-month low of $1370 per ounce - a level first hit in October 2010.
by Adrian Ash:
London Gold market report

Global gold prices fell further at the start of London trade on Thursday, hitting new 1-month lows beneath $1370 per ounce but leaving gold bars traded in East Asia at record-high premiums.

"[Western] investors appear to be tired of gold as a safe haven," says Mitsubishi analyst Jonathan Butler, quoted by Reuters, because "they anticipate the end of loose monetary policies, possibly by the end of this year or maybe early next year."

With US consumer price inflation data due just before today's Wall Street opening, five members of the US Federal Reserve were scheduled to make separate speeches at various events later on Thursday. ...