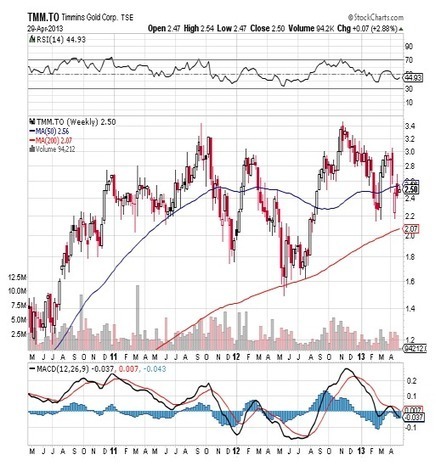 Many junior mining investors have run off with their tails between their legs. And who can blame them when even the portfolios of market veterans like Peter Grandich, publisher and editor of The Grandich Letter, have taken a beating? But before you cash in, you might want to read why Grandich still has hope for $2,000/oz gold, and which companies he believes have the mojo to make it through this trough in this interview with The Gold Report.
The Gold Report: Peter, the last time we talked you said that the success of your marriage was resting on the performance of your junior resource equity portfolio. You are still married, so is your portfolio performing or is your wife an extremely patient woman?
Peter Grandich: Living in the doghouse isn't that bad once you get used to it. It's wise during this horrific bear market not to let your wife see your monthly brokerage statements.
TGR: A reader of yours apparently suggested that you should have a "kennel portfolio" for some of your dog stocks.
PG: And that was one of the kinder comments that came in recently. I would be better off running a kennel than speaking about my junior resource clients.
TGR: Tell us about what has happened and what you're expecting for your portfolio.
PG: This has been the worst junior resource market in the 30 years that I've been on Wall Street. It may not be the largest percentage decline, but at least there were legitimate reasons for ...