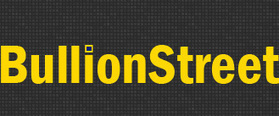 Moscow Exchange is discussing possible alliances with international peers, including Germany's Deutsche Boerse AG and U.S.-based operators CME Group Inc and NYSE Euronext.
MOSCOW(BullionStreet): Russia's major exchange, the Moscow Exchange said it will speed up plans to develop markets in gold and will utilize its ownership in smaller local exchanges as the company seeks to become a regional trading power.
The commodities push places the company alongside foreign-based exchange rivals such as Canada's TMX Group Inc and ASX Ltd in Australia, both working to parlay those nations' commodity strengths into trading business.
Moscow's largest financial markets operate under one roof following the December 2011 merger of the country's two main exchange operators.
The enlarged Moscow Exchange has been revamping its stock markets in recent months, upgrading infrastructure for the settlement of trades and pushing for an overhaul of pension-plan rules that could drive more investment in Russian securities. ...