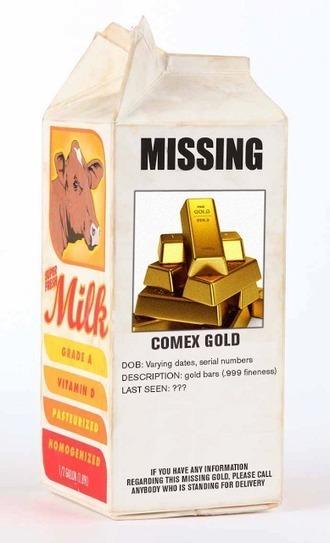 The press pounced all over the massive smack down on gold/silver last week. Headlines were thrust in everyone's face. Gold dropped $200 dollars in two days and the media wanted to make sure everyone knew about it. Well, guess what? As I write this, gold has gained back over $100 that drop. But is this being broadcast in flashing marquee lights the way the sell-off was? Of course not.

In the aftermath of that sell down, a lot of facts have come to light. But first, the bounce we're seeing is illustrative of the fact that you need to hold on tight in this sector in order to truly benefit from the wealth benefits of investing in physical gold/silver and good mining stocks. As an example, since late 1999, the mining stocks have suffered two periods in which the mining stocks had severe sell-offs of this magnitude - late 1999 to early 2001 and mid-2008 - Oct 2008 - in response to large manipulated drops in the metals. But after the sell-off ended, it literally took less than 3 months for the HUI/XAU indexes to double from their bottom and then head to new all-time highs a few years after that. I feel bad for anyone who was shaken out this time around, but I guarantee you that Wall Street does not harbor the same sympathies...

At any rate, what's been exposed from this market price correction is the fact that 1) more people now understand why it is important to own physical gold and silver, as evidenced by the fact that the U.S. mint quickly sold out of silver eagles and is on a track to sell a record monthly amount of gold eagles; and 2) there is a serious problem globally with the amount of gold that is available for physical delivery to the buyers who are demanding actual delivery.

I thought I would go over some statistics from ...