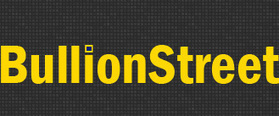 Turkey, which is not a major gold producer, was a net importer of gold, jewellery and precious metals in 2011 but swung to being a net exporter last year when it began shipping billions of dollars of the metal to Iran.
ANKARA(BullionStreet): Gold accounted for 9 percent of Turkey's exports to Middle Eastern and North African (MENA) country's, particularly to Iran and the UAE.
According to Standard Chartered research, Iran and the United Arab Emirates received so much Turkish gold last year that the trade affected their export data.
That's because of sanctions that prevent Turkey from buying Iranian oil with euros or dollars. Turkey is exempt from certain US sanctions on trade with Iran because it is dependent upon Iranian natural gas.
However, Iran-Turkey gold trade have been singled out by the US and EU for sanctions ...