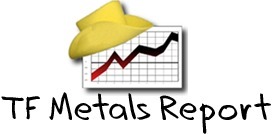 I've come to the conclusion that the current situation is far more complicated than I had expected it to be. Rather than a simple sell-stop washout, it seems that there is something considerably more serious lurking just behind the scenes and out of our field of vision.
Yesterday, I had a conversation with an old friend. He's a sharp guy who has been in financial services industry for over 20 years. He reads this site and has come around to the idea of "market management", not just in the metals but nearly everywhere. He asked me two simple questions:
How? How did the big banks get in this position of being so heavily short?Why? Why are they heavily short and what are they trying to accomplish?
Because we were trying to get caught up after after having lost track of each other for several months, I only had the time to answer a ...