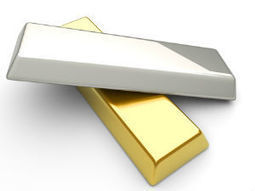 This time, physical demand had been surging just before paper price declines led by the manipulated futures market. Also, hedge funds have also been piling in to short the market to a historic degree based on the negative technical picture.

In contrast, J. P. Morgan Chase et al have been slowly exiting or reducing their notable precious metal short position over the last month without a drop in the market's open interest. Normally, heavy downside direction in price tends to be accompanied by a reduction in open interest.

Frankly, the most recent selloff seems like just an orchestrated opportunity for the big shorts to cover. ...