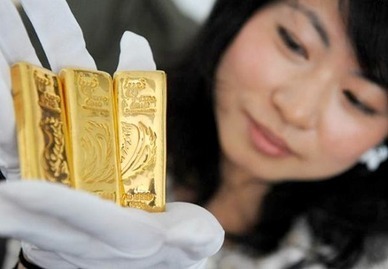 Today Nigel Farage spoke with King World News at length about the incredible gold buying binge that is taking place all over the world, as well as what King World News readers globally should be doing with their gold right now. Farage, who is Britain's popular MEP, also spoke about a loss of confidence governments and in the financial system. Below is what Farage had to say in this exclusive interview.
Eric King: "As I told you, Nigel, there was massive demand over in Canada (at) ScotiaMocatta, people literally lined up for hours and hours to get physical gold and silver. And that was confirmed also in Keith Barron's interview here on KWN that this was happening in Switzerland at UBS. People aren't being fooled here (by the recent takedown), and they are just trading in fiat money for real money. I'm just curious what your thoughts are because they (central planners) don't seem to be fooling anybody?"
Farage: "No they are not. We are now incredibly cynical about our government, about our central banks, about all of the things that we are told. They are sure signs, if people are queued up around the block to buy physical gold, that people are scared. ...