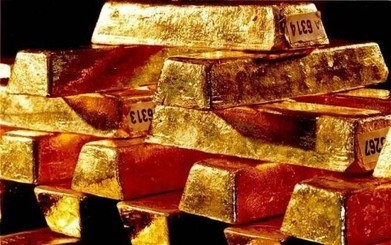 The facts in the public domain do not justify the sharp fall in the gold price over the past two trading days. At the time of writing, the price per 100oz is $1363, down over $200 since Friday's open. The scale of thesell-off was the worst in 30 years, with the volatility index standing at the highest level in its history. John Kemp at Reuters has calculated that based on a normal distribution, you would expect to see movements like Monday's only once in every 500 million trading days, or two million years. The news which would justify such a price swing is curiously absent – in fact, my view is that the market ought to be bullish for gold. Something doesn't add up.
In any market, price is determined by the confluence of demand and supply. In many respects supply of gold is relatively fixed. We know the extent of discovered gold reserves and the rate of production. While Cyprus is being forced to dump "excess" gold in order to meet the ever escalating bank bail-out bill, its whole holdings are worth only $750m, hardly enough to move one of the worlds deepest and most liquid markets to this degree.
In fact, most of the selling pressure has come from ETFs dumping holdings. A record $9.2bn of net outflows from gold ETFs in the first three months of 2013 are indicative of a loss of faith on the part of investors, as well as of a structural change in a market which has been opened up to electronic trading by the invention of these instruments. ...