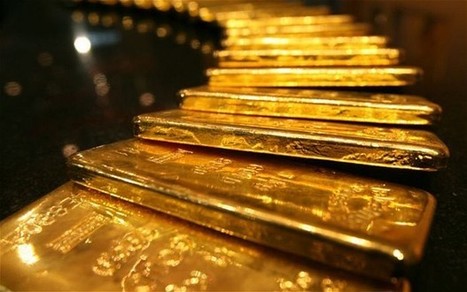 Suppose Cyprus would sell 400 million euro's worth of gold. With a gold price near 40,000 euro's per kg, the total amount of gold would be 10,000 kg, which equals 10 tonnes.
When it comes to gold, we would say that 2013 is already the year of disinformation. The winners are obviously the mainstream media. It appears that in the era of information explosion, the world is facing an acute information shortage, worse than the coming silver shortage.

Reuters released today a news item about Cyprus' gold holdings:

Gold slipped to session lows on Wednesday, pressured as European Commission documents showed Cyprus plans to sell 400 million euro's worth of reserves to finance part of its bailout - a move that marks the biggest euro zone bullion sale in four years.

Now let us be very clear on this. The Central Bank of Cyprus today announced openly and officially that no talks are ongoing about this matter, see next paragraph.

The Cyprus News Agency released today a knee jerk reaction on the report from Reuters:

The Central Bank of Cyprus has made it clear that any sale of its gold reserves concerns the Bank and nobody else. The sale of gold held by the Central Bank is a matter that concerns exclusively the Board of Directors of the Bank," ...