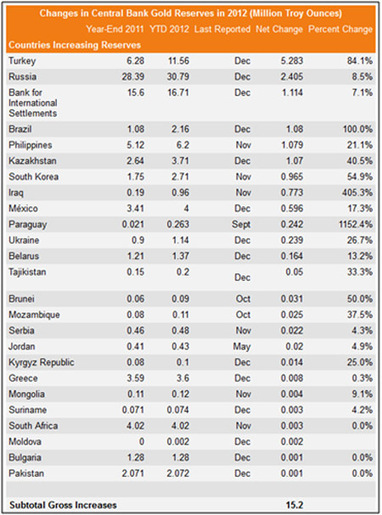 "Surely," some say when it comes to precious-metals prices, especially gold, "we must be at the bottom."
After all, as we talked about earlier this week, gold's been in a "terrible, horrible, no-good, very bad slump."
We'll only know the bottom when we see it in the rearview mirror. But there IS reason for optimism. Six big reasons, actually.
Let's put it this way: Conditions like these are setting us up for a potential windfall, the likes of which we haven't seen in 30 years!
And it may seem counterintuitive, but there's even more reason to be optimistic about gold miners than gold itself! I'll explain in just a moment.
First, let's look at what Central Banks are doing …