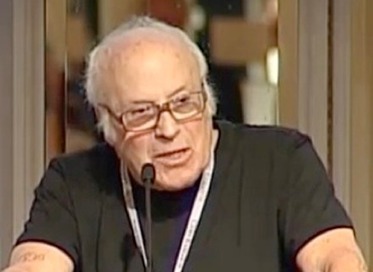 On the heels of continued fears in the aftermath of the chaos out of Cyprus, and more concerns about the global banking system, today the Godfather of newsletter writers, Richard Russell, warns about something that he hasn't seen in his 60 years of watching markets. Below is what Russell had to say to subscribers:
"Investors continue to be amazingly complacent (the VIX is below 13). The prevailing sentiment is -- nothing bad can happen as long as Ben Bernanke is in control. And if something bad does occur, why worry -- we'll just step aside and get into cash. This actually may make sense to most people, but what bothers me is that it is so darn pat. I want to be optimistic, but when nobody worries, I worry.
My attitude is like two explorers in a jungle dominated by savages One explorer turns to the other and whispers, "I don't like it. It's too damn quiet out there." Which describes my current sentiment. "I don't like it -- with all the things going wrong in the world, it's too damn quiet out there."
I believe the worst thing for one's health is stress. And when I sense a stressful situation, one that I, personally, can avoid -- I avoid it. Which is why I'm not in this market. And maybe why I'm 88 years of age. But that doesn't apply for my more adventurous subscribers. I advocated buying the DIAs for my subscribers, most of whom probably have stronger stomachs and hearts than I do.
The disconnect between the stock market and reality is becoming acute. For instance, retirement has become an American dream. New research by the Employee Benefit Research found that only 13 percent of workers felt that they would ever be able to stop working ...