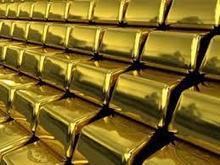 For years, the Federal Reserve has herded investors away from cash and bonds. It wants to keep investors bullish on stocks, hoping higher stock prices will create a wealth effect.
Along with stories of new highs in the Dow, newspapers are running stories on the Fed's role in pushing up prices. The Fed's support for the stock market, freshly baked in early 2010, is now a stale theme. By the time a theme is constantly in the front page of the newspaper, it's already played out. Newspapers reflect investors' existing investment stance; front-page stories don't feature investments that are ignored or cheap.
If you look beyond the sound bites and groupthink, you'll find few investors that really believe in this market. Many fully invested stockholders plan to sell on the first sign the run is over.
Meanwhile, the buying pressure needed to push the market even higher from here must come from retail investors who've sworn off stocks after two crashes since the year 2000. It's possible, but not likely. And even if possible, "greater fools" rushing into the market at the top would hardly lead to a wealth effect. ...