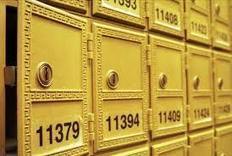 Gold reserves guarantee the stability of the Swiss franc and also ensure that that private savings, salaries, pension keep their value, they added.
BERN(BullionStreet): Following big neighbor Germany, Switzerland may start moves to repatriate gold stored in the US.
A campaign was going on in Switzerland in this regard and a mass petition signed by 106,000 signatories were handed over to federal authorities, also seeking a vote on stopping the sale of gold reserves held by the Swiss National Bank.
They said the sale of gold reserves which started 13 years ago following a decision to abandon the gold standard. ...