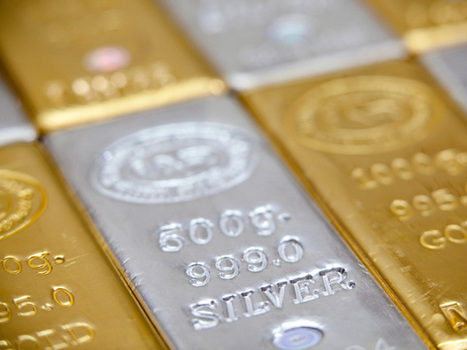 London's gold and silver markets face the possibility of a probe alongside other benchmarks into price setting, putting a century-old practice under the spotlight
... The setting, or "fix," of the gold price in London dates back to 1919, originally involving NM Rothschild & Sons, Mocatta & Goldsmid, Samuel Montagu & Co, Pixley & Abell and Sharps & Wilkins. Silver price setting started in 1897.
Currently, gold fixing happens twice a day by teleconference with five banks: Bank of Nova Scotia-ScotiaMocatta, Barclays Bank Plc, Deutsche Bank AG, HSBC Bank USA, NA and Société Générale. The fixings are used to determine prices globally.
Chairmanship of the Gold Fixing rotates annually among the member banks.
At the start of each gold price-fixing, the chairman announces an opening price to the other four members who relay that to their customers, and based on orders received from them, instruct their representatives to declare themselves as buyers or sellers at that price.
The gold price is adjusted up and down until demand and supply is matched at which point the price is declared "Fixed."
The fixings are used to determine spot prices for the billions of dollars of the two precious metals traded each day.
Buyers and sellers can get insight on price changes and the level of interest during the fixing process. They can cancel, increase or decrease their interest based on that information.
Gold and silver price setting has long been the subject of debate, and the CFTC looked at complaints about the silver market in 2008.
But most believe that the process is transparent. ...