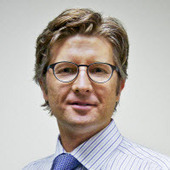 I had the great opportunity this week to connect with Bron Suchecki, head of analysis and strategy at The Perth Mint Australia.
... One of the more fascinating items Bron commented on, was the amazing perspective the Perth has, in terms of being in the "Asian corridor", and being able to literally watch order flow coming into the mint from India and China.
In terms of what those Asian buyers are doing right now, Bron said, "The interesting thing about the Indian market particularly, is that they are very canny buyers. They will desert the market if prices move up, [but] will come back in when the prices correct…When they feel the gold price has formed a new base…they'll see that as the new bottom, they'll buy that bottom, and they'll demand returns.[That's when] we have bullion banks calling us up desperate to get kilo bars."
He further explained that with Asian buyers, "When the price spikes, the demand dries up quite quickly…that contrasts a lot with what we see as a retail client mentality—which is when the price is going up they buy, because they like to go with the trend and need to feel confident that the trend is in their favor, and when the price starts to fall—they sell…[So] the Indian and Asian buyers are more canny, and really operate in reverse." ...