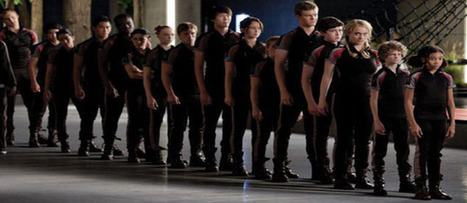 "I would like to see American students develop as much fanaticism about the US political system as young Nazis did about their political system during the War." —Lyndon B. Johnson, 1965
You probably haven't heard, as these things aren't announced over the government propaganda channels (AKA mainstream media), but Obama wants every single young American 18 to 25 years old to be forced into national service and ready to go into military service whenever the president wants more bodies to enforce his will abroad.
Obama's opening salvo for this vile requirement came in 2008 when he spoke of a "civilian national security force".
"We cannot continue to rely on our military in order to achieve the national security objectives we've set. We've got to have a civilian national security force that's just as powerful, just as strong, just as well-funded," said Obama the 2008 presidential candidate.
You'd think after realizing that the guy who called for the 21st century American version of the brownshirts and Hitler Youth became president, every American who could do so would have started the process of obtaining a new citizenship and passport for them and their families, getting out of the US tax farm and cutting all ties.
Fast forward to 2013 and now Rep. Charles Rangel (D-NY) has just introduced H.R. 748.
H.R. 748 would require all persons in the United States between the ages of 18 and 25 to perform national service either as a member of uniformed or civilian service. Civilian services include federal, state, and local government programs. But most frighteningly, this house resolution would "authorize the induction of persons in the uniformed services during wartime to meet end-strength requirements of the uniformed services..."