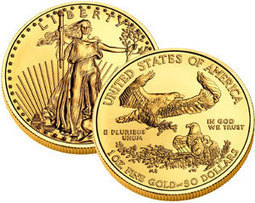 One of the best methods for protecting wealth against a constantly depreciating paper currency is to own precious metals.
The bull case for precious metals remains intact as central bankers worldwide have become the lenders of last resort for nations that have exhausted their borrowing capacities. Very little has changed since 2008 when the world financial system stood at the abyss of collapse. Unsustainable debt levels continue to increase even as the capacity to service the debt diminishes.
As discussed in Why There is No Upside Limit For Gold and Silver Prices, the U.S. has reached a tipping point on the road to insolvency. Despite trillions in stimulus spending, both job creation and economic growth have been extremely weak and are likely to remain so.
Economists Kenneth Rogoff and Carmen Reinhart, authors of This Time Is Different: Eight Centuries of Financial Folly, offer comprehensive statistical evidence of the dangers of excessive public debt. As documented in their book, once public sector debt reaches 90% (which the U.S. is very close to) a country has only three options, all of them bad ...