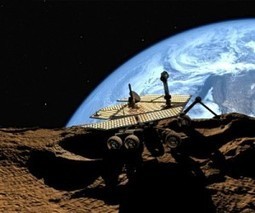 While the world follows with certain fear the trajectory of the 165-foot-diameter asteroid 2012 DA14 that will pass by the planet on Friday, space mining start-up Planetary Resources is promising its outer space technology will soon help detect and characterize potentially hazardous asteroids before they get any close to our planet.
In a press release late Thursday, the asteroid miner announced that its Arkyd-100 Low Earth Orbit spacecraft will have the capability and infrastructure for intercepting and deflecting potentially rogue objects.
Scientists estimate there are over 500,000 near-earth asteroids the size of DA14 or bigger. A body of very similar characteristic to the DA14 most likely strikes the Earth every 1000 years or so, and does so with enough kinetic energy to destroy a city. ...