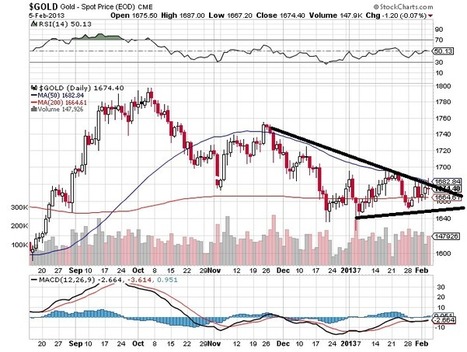 After 30 years playing the markets and watching gold intra-day patterns for far too long, I sense we're close to a major move. My heart says up but my brain is saying be careful. The above technical pattern suggests we're close to such a move and they're often quite extensive out of a technical pattern like this.
Yesterday was yet another day of scratching one's head and feeling a sense of manipulation afoot. You just don't see swift retreats like this right after a nice rally on no news that can suggest such a quick change of heart (except on the CrimeNex). Such moves continue to shake out the speculators.
In New York, the so-called speculative net long position of Comex gold futures and ...