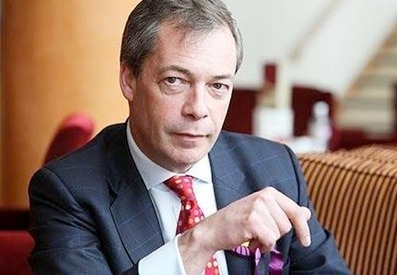 ... I have tried, over the last decade or more, to fight off attempts to believe that there's some sort of global conspiracy going on...
But I tell you what, with every day that goes by it begins to look more real. It's almost as if there is this massive attempt to make us all give up our freedom. To make us all surrender our liberty. To make us all sign up to a system where they (central planners) can monitor our emails. Where they can, effectively, monitor and censor what we say, what we're allowed to read, and what we're allowed to hear.
I think these are really, really worrying, Orwellian type developments ... However grim the fundamentals are, and however much, politically, there is a rising opposition movement across the whole of Europe, from North to South and from East to West, the reality is that he who holds the status quo, for the moment, holds power. ...