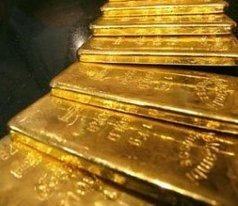 Imports of gold reached 223.1 tonnes in the third quarter of this year, up 9% from a year earlier, according to the World Gold Council. India accounted for 30% of global consumer demand for gold.
By Rebecca Bundhun, Tom Arnold
India's increased import duty on gold is expected to prompt more smuggling of the precious metal into the country.

The government this week increased the import duty on gold to 6 per cent from 4% in a move intended to curb the high demand that has been a significant factor in the country's gaping current account deficit.

"If this is imposed strictly it will lead to illegal smuggling of gold," said Chetan Dhakan, the owner of National Jewellery, a gold trader in Dubai's Gold Souq in Deira. "People always find a way to move gold."

India's government also took a series of steps last year to try to reduce gold imports, including an earlier increase in the import duty and banning banks from lending money to customers to buy gold.

"Gold demand has risen as a hedge against inflation," said analysts at Nomura. "Therefore, we think ...