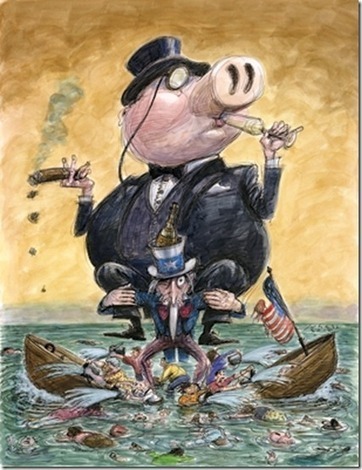 Commenting on an article by Matt Taibbi, Jim Sinclair wrote:
"This has been our thesis and mindset from 2008 forward. QE is for the Banksters and nothing else. The problem is there is no other tool able to create unlimited liquidity at the push of a computer button via electronic money transfers.
"The world as we knew it ended with the flushing of Lehman. There is no way back.
"Gold will go to and above $3500. The single reason for this monetary and human disaster is the manufacturing and distribution of OTC derivatives, a fraud from day #1. ..."