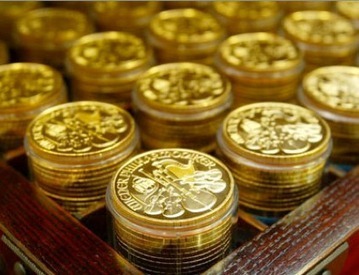 Paul Brodsky tells King World News:
"...We see the $40 billion a month in mortgage backed securities purchases as being a way to put your thumb in the dyke. We think it's only going to get larger. There is much more of this to come. The frequency of further QE announcements is going to be greater, and it's ultimately going to lead to much higher resource and precious metals prices.
"Gold was up today, but what I really think we are looking at is a fundamental shift in investor psychology in that there is only so much central banks can do in terms of real economic stimulation. Meaning they can't. So, again, what we are looking at is a deleveraging process that has to take place. There is nothing that fiscal policy can do about it.
"We also think we are beginning the next and last wave of gold's uptrend. In reality, the move today was muted. ..."
[Keep an eye on where gold is going with the free real time Adobe Air Widget Exact Price at http://www.learcapital.com/exactprice ; ]