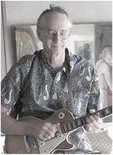 Charles Hugh Smith writes:
"Does the Federal Reserve benefit the nation, or just the banks?
"Cui bono--to whose benefit?--is a skeptic's scalpel that cuts through the fat of propaganda and political expediency to the hard truth. Since the world has been trained (in Pavlovian fashion) to hang on every word issued by America's privately owned central bank, the Federal Reserve, it's appropriate to ask a simple but profound question:
"Who benefits from the Fed's existence and its policies of loaning "free money" to banks at 0% and ZIRP (zero interest rate policy)? The Status Quo's answer is "the American people," of course, a deliciously juicy layer of "Big Lie" propaganda and obfuscation.
"Let's start by considering the object of the Fed's loving largesse: the world's "too big to fail" banks, which have received $16 trillion from the Fed. ..." click through for the rest with pics.