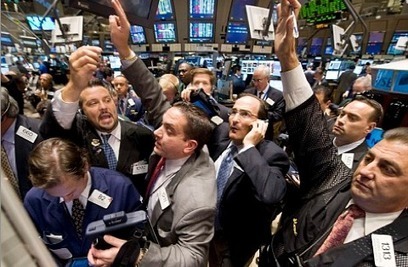 King World News writes:
"On the heels of the German high court ruling, today King World News interviewed five time Graham & Dodd Award Winner, Rob Arnott, who oversees more than $100 billion as the Founder & Chairman of Research Affiliates. Here is what Arnott had to say about the ruling and what is facing investors going forward: "Well it's not unlike the US Supreme Court ruling on Obamacare. Courts tend to be reluctant in areas of gray, to overrule choices made by the elected populace. So in effect what we have is a green light for a European policy of extend and pretend.
"The implication of this is really simple, and that is that there is no closure. There will be no closure on the European situation until one of two things happens, and they will probably happen back to back: Major defaults, and/or major leaders in Europe simply acknowledging the obvious, that you can't spend what you don't have indefinitely.
"An aging demography is inherently deflationary. ..."