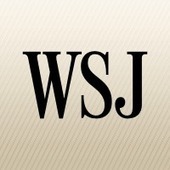 By Sarah Portlock and Kristina Peterson
"U.S. consumer credit shrank in July for the first time in nearly a year.
"Consumer credit declined from June by a seasonally adjusted $3.28 billion to $2.705 trillion, a Federal Reserve report showed Monday. Consumer credit declined at a 1.45% annualized rate during July, its first contraction since a 3.95% decline in August 2011.
"Economists surveyed by Dow Jones Newswires had forecast a $7.0 billion expansion in credit during July.
"The decline was primarily due to a 6.8% decrease in revolving credit, which includes credit-card debt. That fell by $4.82 billion in July to $850.73 billion.
"Nonrevolving credit, which includes student loans and auto financing, rose by a seasonally adjusted $1.55 billion to $1.854 trillion in July. That is 1.0% higher than the previous month.
"The pullback of consumer credit could reflect growing uncertainty by shoppers about jobs and future earnings, making them less willing to finance big-ticket items. Last week, the Labor Department said the U.S. economy added fewer jobs in August than economists had expected. U.S. payrolls increased by a seasonally adjusted 96,000 jobs last month, compared with a forecast of 125,000. ..."
hat tip http://economicsignsofthetimes.blogspot.com/2012/09/monday-roundup-09-10-12.html ;