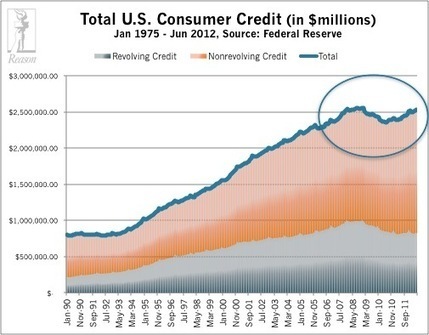 138 Years of Economic History Show that Keen and Minsky Are Right … And the Mainstream Economists Are Wrong The National Bureau of Economic Research has...
"... The study shows that excessive private debt is a much more accurate and consistent predictor of financial crisis than the amount of public debt. (However, high levels of public debt exacerbate the problems caused by massive private debt, since governments which are already "in the red" have little ammunition left with which to help out the economy.)
"The NBER study validates what Steve Keen has been saying for years: excess private sector debt is the main driver of deep recessions and depressions. And yet Ben Bernanke and all other mainstream economists literally believe that the amount of private debt doesn't matter and isn't even important to quantify. ..."
hat tip to http://economicsignsofthetimes.blogspot.com/2012/09/monday-roundup-09-10-12.html ;