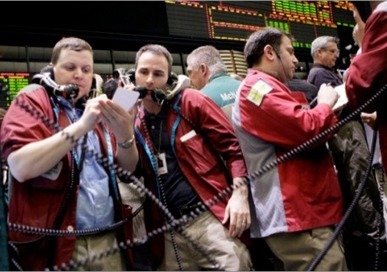 Dan Norcini tells King World News:
"... When you look at the collapse of 2008, the US had a banking crisis. What the US did was the government basically took on the debt. The government went in and bought up those mortgages, and in a sense helped to recapitalize the banks.
"When you contrast that to what we are seeing today in Europe, you have, in Europe ,a sovereign debt crisis. It affects the European banks because the banks own most of the sovereign debt.
"What is so strange about what is happening in Europe is the European Stability Mechanism is being funded by the various countries that make up the eurozone. Ironically, many of the countries involved in the funding are insolvent and bankrupt themselves. This is a situation where if it wasn't so serious it would be comical.
"So you essentially have bankrupt countries pledging money to a fund which comes in and rescues the very same bankrupt country. This money is then used to buy the sovereign debt from the banks to help liquify the banks. These countries want the ECB to get involved in backstopping everything. ..."