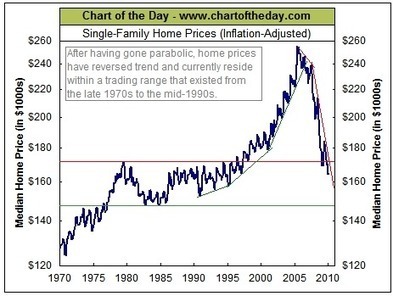 Here's a snippet from a great piece from Moses Kim:
"We are headed towards a crisis of monumental proportions and the public is still asleep. Financial panics come in all different flavors. You have the dot.com bubble that pops and business as usual resumes in about 3 months. A standard real estate correction is a little worse because the equity in a home is perceived as savings, so spending declines and you see a contraction in leverage, which leads to an economic slowdown. But we recover from a real estate contraction soon enough and all is back to normal.
"But a debt crisis? Now this is a different beast.
"You see rising taxation at a time when the economy can least handle it. You see a flood of bonds hit the market, which drives up interest rates at a time when our debt load is at its greatest. You see a run on the currency, which is viewed as a close cousin of bonds. And when Federal debt is at obscene levels and government needs to contract while almost half our population are government workers? Watch out. Calling for austerity now is like mandating by official decree for unemployment to rise! True stupidity..."