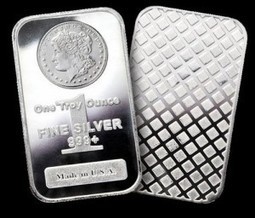 TheProspectorSite.com exists to provide proof via current events and history that precious metals are one of the best ways to preserve and grow your wealth.
The Prospector answers this question from a European reader:
"QUESTION:
Hello, I am an European reader and I am very fond of your site ( found about it while reading dailyreckoning.com ). I have read your website from the beginning, started last month and only now got to March. It has been very enlightening but I never said anything up until now. I wanted to read the whole site so that I could have a grasp on what the global scene was month after month, since March last year, basically reading the gold/silver economy trend, trough your posts. I have now stepped up and registered at Bullionvault.com buying small amounts of silver."