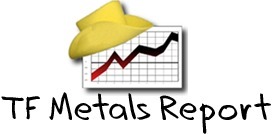 TF Metals gives his analsys of the dollar, gold, and silver via a lot of good charts.
He had this to say about the action in gold at the opening this morning:
"The clear breakout of The Pig has inspired The Cartels to finally put on the full-court press that they've been itching to apply for the past couple of weeks. It was "on" this morning right at the opening bell, as you can see on the charts below."