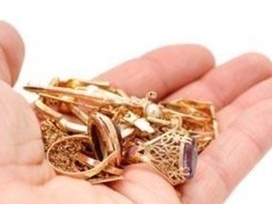 The price of gold and some gemstones are skyrocketing leaving consumers unable to replace their jewelry when it's lost or stolen because it's not insured for enough money. Tips you can take to protect your jewelry.
"CLEVELAND - Insurance policies are supposed to protect us in the event of a loss, but consumers are finding they can't recoup the true value of their jewelry when it's lost or stolen.
"If you lose a valuable piece of jewelry, you won't get a similar model ring unless your paperwork is up to date. Jewelry claims don't work like most car insurance claims where you typically get a check to cover the replacement of a similar make and model car if your vehicle is totaled."
Read more: http://www.abc15.com/dpp/money/personal_finance/gold-prices-skyrocket-leaving-consumers-without-enough-insurance-wews1329415834066#ixzz1mZwoemxG