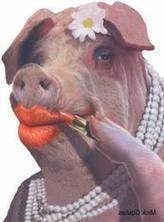 By Greg Hunter's USAWatchdog.com My slogan is "analyzing the news to give you a clear picture of what's really going on." So, I spend a...
This is a good read. It's quite obvious that a lot of spin is being added to data coming out so that, in my mind, votes will go to the right candidate - whichever one that is.
Here is one snippet from Greg:
"Economist John Williams of Shadowstats.com says 0% interest rates and money printing are really just keeping big banks from going under. This is not helping the economy to truly recover. Real estate is going down in price, everything else is going up. It looks like were headed for a hyperinflationary depression."