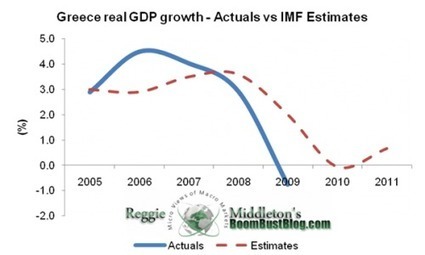 Do you want to know who's next for the bond vigilantes? On Thursday, 22 April 2010 I Explicitly Forwarned, Greece Is Well On Its Way To Default, and Previously Published Numbers Were Waaaayyy Too Optimistic! That post provided ample evidence to support said assertion. Fast forward nearly two years and the Greek Govt Bond 1Year Yield is roughly 426.118%. Many, if not most, pundits swore that Greece would not default. Now, even S&P Says Likely to Cut Greece to 'Selective Default'.
"Standard & Poor's will likely downgrade Greece's ratings to "selective default" when the country concludes its debt restructuring, but that will not necessarily destroy the credibility of the European Union, an official with the ratings agency said on Tuesday.
"Who's willing to bet the farm on that statement?"