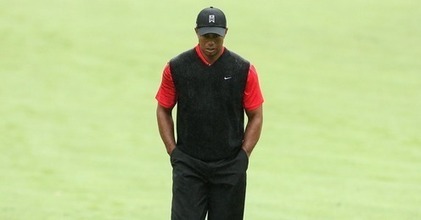 Posted on Golf 365 - December 3, 2012
"Having got back to winning ways on the PGA Tour in 2012, Tiger Woods admits he's looking forward to some time off.
The former world number one's victory at the Arnold Palmer Invitational in March was his first on the PGA Tour since 2009, and he went on to add the Memorial Tournament and the AT&T National to his collection as he found his feet once more after a tough period on and off the course.
Woods finished the year with in a tie for fourth at the Tour World Challenge that he hosts and the 36-year-old concedes he didn't play his best last week but that the year as a whole was a great success.
"Overall I struggled with my game this week," he explained.
"I didn't quite have it. But I've come a long way. Last year was a very disappointing year. I was hurt for most of the year and didn't really do much.
"And then to win this event last year, which spring-boarded me into this year. I won three times on tour, and once I passed Jack [Nicklaus] on my all-time wins that was a pretty neat accomplishment as well."
While Woods will be looking to end his major drought, having last won a major in 2008, for now he is focused on enjoying some time off.
"My short game has been really good from late summer on," he said. "I was hitting the ball a little better so I was spending more time chipping and putting. But now I've got to hit the ball better than I have. I've got six weeks off so it will be nice to throw the clubs in the closet for a few weeks and then get back after it.