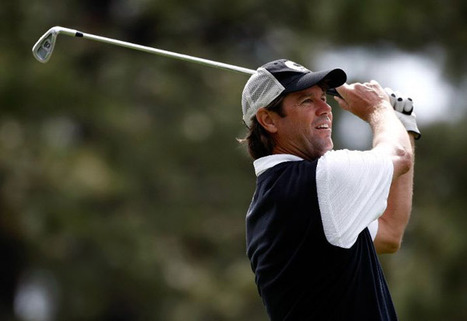 Posted on the New York Times - November 21, 2012
"If not for Paul Azinger picking up a long putter that belonged to a short man, there might not be such a fuss over belly putters.
The USGA and R&A are close to announcing their position on long putters that are anchored to the body. That they have pledged to make an announcement by the end of the year has most believing a ban is imminent.
If that's the case, the guy who started it all thinks that would be a shame.
"Everybody is looking to improve their game," Azinger said in an interview last week. "That technique is good for some, and it didn't work for others."
What befuddles him is the advancements in equipment over the last 20 years, particularly with golf clubs. He referred specifically to the Great Big Bertha driver, which at the time looked enormous and had a big sweet spot. Azinger was only partially joking when he said that club now looks like a 4-wood.
"It's OK for manufacturers to figure out game improvement," Azinger said. "But if a player figures it out, we're going to ban it?"
For the former PGA champion, it was more of a fluke.
He was putting poorly when he went into the pro shop while at home in Florida in late 1999, grabbing putters of the rack when he came across a long putter that is anchored to the chest. Only this one belonged to someone much shorter than Azinger.
"I grabbed it, was lining it up perfect and stuck it into my belly because of the length," Azinger said. "I hit it all over the pro shop and made everything, and then walked outside and made everything.""
...