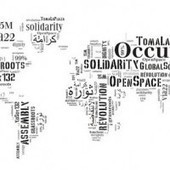 GNUnion networks and organizes at the same time, in order to stitch a mass mesh network between like-minded peers, linking them and their network bases each other strategically. It strive to build dynamic, free, libre, and open source spaces, collective agendas and strategies to act upon in a harmonized way.
GNUnion encourages its peers to collectivize their individual social and communicational power to swarm around dynamical, creative and positive actions. Such collective actions create impacts at unpredicted magnitudes, regardless how large and powerful are the chosen targets.
Combining peer to peer social relations and technologies and embedding them into all its internal and external processes and relationships, GNUnion ultimately aims at hyper-empowerment of all the nodes involved in her mesh network. Below are some of the spaces we have been building on N-1, and ON an online social network spaces developed as free nodes using Lorea code.