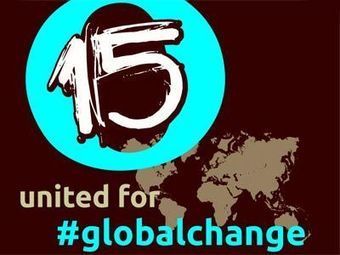 FB EVENT: https://www.facebook.com/events/216359545181091/?context=create
READ THE TEXT IN 1) ENGLISH 2) PORTUGUÊS 3) CASTELLANO
1)ENGLISH
Second Transnational Mumble Forum – Buidling Open Spaces for World Revolutions
WHAT
The peoples of the planet, all alive and not alive, had to confront an unprecedented assault by the capital, the states and economical elites.
Their offensive has been increasing its scope, depth and violence since the fatal crisis hit the system in 2008. By now, violence and injustice is spread virtually everywhere, turning into a usual part of the dailylife of billions of people.
It does not matter where, we all have to stand up and fıght back or keep fighting in order to be able to determine our lives in dignity. Most of us however are pushed into the brink and stucked in a survival mode. Because of lack of livelyhods, murders and massacres caused by a powerfull minority, many of us can not make it and fall victims on the road to dignity.
This is a call for the second transnational Open Space to be held on Mumble, with comrades participating from countries recently rose up like Turkey, Brazil, Egypt, Bulgaria, as well as countries in move, like Spain, Portugal, Greece, Italy, Ireland, Germany, UK, US, Quebec, Canada, Mexico, Brazil, Chile, Israel, Tunisia, and hopefully all over the world. This second Open Space invites comrades to reflect and exchange their opinions on the common grounds that we share in our different country contexts and experiences.
We would like to think together how can we empower our local resurgences and connect them each other even stronger may be towards common visions of World Revolution.
Around 75-80 activists participated to the first Online transnational forum held on 27 June 2013 (Minutes http://takethesquare.net/2013/07/05/rerport-minutes-of-the-transnational-online-forum-how-can-we-connect-now-our-struggles-and-squares-to-create-a-global-change-27-june-2013/. Let's make it bigger this time!
Join us and invite others, and please spread the word!
WHEN
21st July 2013, Sunday
UTC (GMT) 18:00
London: 19:00
Madrid: 20:00
Istanbul: 21:00
Rio de Janeiro: 15:00
New York: 14:00
Check your local time here: time zone converter (http://www.timeanddate.com/worldclock/converter.html)
Countdown clock http://www.timeanddate.com/countdown/generic?iso=20130721T19&p0=136&msg=Second+Online+Open+Space+for+World+Revolution
WHERE
MUMBLE Server: Occupytalk.org
Room: Assemblies & Round Tables > OPEN SPACE
HOW TO JOIN
Mumble is a voice chat Open Source software (works similar to skype but is not a corporate tool). Please follow these instructions to get connected. If this is the first time you use Mumble, please try to log in at least half an hour in advance, we will be there to help you.
How to join Mumble: http://titanpad.com/mumbleguide