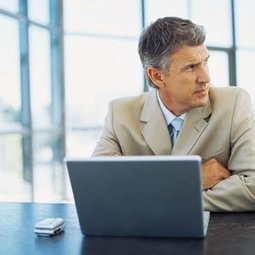 When it comes to Twitter, CEOs would rather lead than read.
They tweet more than they follow.
But on blogs, YouTube and Web forums, CEOs engage differently. For those social media forums, CEOs spend less time creating content and more time simply viewing and reading.
Examining how CEOs — and other senior management — engage with social media was the focus of a study conducted in April 2012 by the Conference Board and the Rock Center for Corporate Governance at Stanford University. The results were published last October.
The study, titled What do Corporate Directors and Senior Managers Know About Social Media found that CEOs are clearly engaged in social media — over 60% of respondents reported using it in some way in their personal life, with over 82% saying that they use it specifically to keep up with activity of friends and acquaintances. For professional and business uses, the overall percentage of CEOs using social media increases to 70.8%, with over 76% using it to keep up with the activities of professional associates and contacts.
Via
The Learning Factor