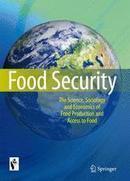 Plant breeding for nutrition-sensitive agriculture (NSA) has to address the various aspects of food and nutrition security by taking on an integrated approach. In our article, we summarize past and current developments in plant breeding that are relevant to nutrition in this broader context. We outline how plant breeding can contribute to availability of, access to and utilization of food, and give examples of how the concept of NSA is differently addressed in selected plant breeding projects.
Effective targeting towards the needs of vulnerable groups seems to be a key success factor. Differences exist with regard to the underlying concept of technology diffusion, the importance given to agrobiodiversity for improving food and nutrition security, and the degree and quality of participation of target groups...
Commercial breeding needs to be complemented by other initiatives and institutions that focus particularly on food and nutrition security of vulnerable groups. Any efforts to further harmonize agricultural, nutrition, health, environmental, and educational policies, also with international policy frameworks and obligations, could help to create an enabling policy environment for NSA...
Food fortification in general means enriching basic foods with particular micronutrients, mostly vitamins or minerals, such as iron. However, this requires industrial processing of food and functioning food distribution systems - and presupposes that the target group has access to such food systems. Biofortification could help to overcome this bottleneck, as the food harvested would already contain the critical nutrients, irrespective of further processing and distribution pathways...
In fact, biofortification efforts have been successful in various crops – in the sense that the micronutrient content of some crop varieties has been increased. The most renowned outcome is the successful development of an orange-fleshed sweet potato variety with higher ß-carotene content, which has been introduced to farmers in Mozambique and Uganda, resulting in documented higher levels of Vitamin A intake of children and other vulnerable groups.
Biofortification may sound like a special breeding technology, which, in fact, it is not: basically, it means nothing more than including a nutritional objective into a breeding program. It thus includes the normal steps of a conventional breeding program...
As it does not seem to be realistic to grow one and the same variety of a crop worldwide, the solution is seen in backcrossing the newly bred HarvestPlus varieties with locally adapted or existing commercial varieties in the target regions. HarvestPlus thus relies on the breeding expertise of the CG centers and their partners in the national agriculture research programs (NARS), and allies with NGOs, government programs and the private sector to reach the target population groups...
The most prominent outcome so far is orange-fleshed sweet potato containing higher levels of ß-carotene, compared to the white-fleshed varieties that are commonly grown in many African countries. The orange-fleshed sweet potatoes were introduced in Mozambique and Uganda in 2007... The adoption rate among the farmers targeted by the project was high, with 77% of farmers continuing to grow OFSP in Mozambique and 65 % in Uganda. Children and women of the participating households consumed OFSP, and Vitamin A deficiencies were reduced with higher intake. For example, OFSP accounted for 78% of the Vitamin A intake of children aged below 3 years in participating households in Mozambique, and 53 % in Uganda...