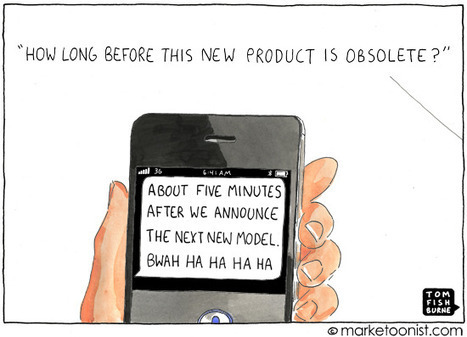 Every time I buy a new technology product, I wonder how long it will last. I salivate over anything new from Apple. But, I've had a number of Apple products fail recently.
This iw why I have always hated Steve Jobs :-). But Guess what ? I have an itouch, an Ipad 2 and an HTC (I had to return the first one as it was dead after less than a year, no cost but still !) and of course my husband as even more of those gadgets as I undertand men are more lured by the word "NEW" in technology.
Are we responsible consumers? Imagine the waste of natural resources and polution to make those futile things. Billions of people worldwide especially in growing markets may not have enough food but may have an iPhone !