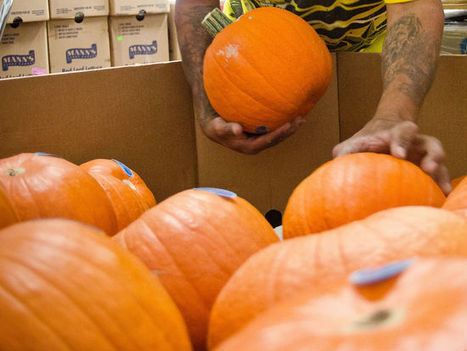 Food waste isn't just a devastating misuse of natural resources, it's also a huge part of the world's carbon footprint, according to the United Nations Food and Agriculture Organization (FAO).
Every year, the world throws out about 1.3 billion tons of food -- a startling one-third of the food produced. And that creates a greenhouse gas footprint bigger than all countries, except for China and the U.S.
How? Because of the immense amounts of energy, water and chemicals used for agriculture and food production. The food supply chain produces about 3.3 billion tons of carbon a year.
That means 30 percent of the world's farmland -- about 3.5 billion acres -- is wasted.
And not counting seafood, wasting all that food costs about $750 billion a year, about the GDP of Switzerland, says FAO.
"All of us -- farmers and fishers; food processors and supermarkets; local and national governments; individual consumers -- must make changes at every link of the human food chain to prevent food wastage from happening in the first place, and re-use or recycle it when we can't," said FAO Director-General José Graziano da Silva. "We simply cannot allow one-third of all the food we produce to go to waste or be lost because of inappropriate practices, when 870 million people go hungry every day."
"Food wastage reduction would not only avoid pressure on scarce natural resources but also decrease the need to raise food production by 60% in order to meet the 2050 population demand," writes FAO in its report,"Food Wastage Footprint: Impacts on Natural Resources."
The UN study is the first to examine the impacts of global food waste from an environmental perspective, looking specifically at consequences for the climate, water and land use, and biodiversity.
Via
Olive Ventures