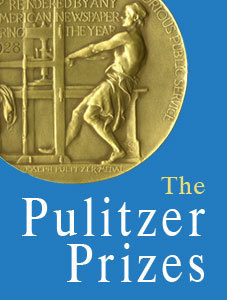 The Pulitzer Prize Board is moving its journalism competition online and, beginning now, entries in its 14 journalism categories must be submitted electronically.
The change, announced today, will affect the 2012 competition, which covers work during calendar 2011.
The Board has also revised the definition for Local Reporting of Breaking News, one of its prize categories, by emphasizing real-time reporting of breaking news.
The new entry system ends the submission of entries on paper, typically in the form of a scrapbook, a practice dating to the start of the prizes 95 years ago. All entry material, ranging from stories to photographs, graphics and video, must now be submitted in a digital form through a special Pulitzer entry site.
Details on the change, along with revised rules and guidelines, will be available Dec. 7 on the Pulitzer Website. The deadline for entries is Jan. 25, 2012, a week earlier than in past years...http://www.pulitzer.org/digital_entries