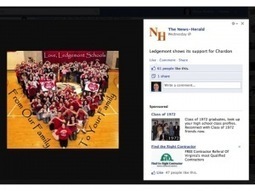 Steve Buttry: I've written a lot about Twitter's value in covering breaking news. But don't forget to post breaking news, especially photos, to Facebook, too.
Jon Hill, online editor of the Lowell Sun, demonstrated the power of a breaking news photo on Facebook yesterday, almost inadvertently. He was working the early-morning shift when a fire broke out at a popular local pizza parlor.
Jon hustled over to the pizza place and shot a photo. The website was down briefly, so he covered by Twitter and Facebook.
continue to read...http://stevebuttry.wordpress.com/2012/03/03/facebook-engagement-tips-use-breaking-news-photos-and-calls-to-action/