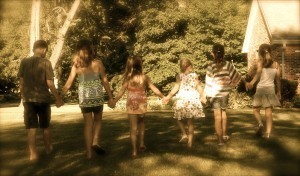 When I was finishing my graduate studies in psychology, one piece of raising children stuck out to me – that of teaching empathy.
Science now shows that children are born with empathy. It's the reason they begin to cry when another baby or child cries. This is truly their (our) natural state. However, we get culturally conditioned out of being empathetic.
Q: What can you do to ensure your child's natural empathetic style stays with them through adulthood?

A: Be empathetic yourself – as a parent, as a partner, as a human being..
by Andrea Costantine
Via
Edwin Rutsch